Collages - Enniskillen Photoshop


Create a photograph using many different images to make your own unique collage. Using old photographs, slides, negatives or images from your digital media, computer, iPad or smart phone, we can gather these all together and assemble a collage for you. This is a great idea for special occasions like surprise parties or weddings, or even for remembering those special holiday moments and the children growing up. These collages can have text added and be printed in sizes up to 36"x 24" or produced onto photoblocks. If you are not sure of the type of collage layout that you want to get, you can call instore or contact our staff to discuss your needs.
Below are guideline prices for our collages:
Design / Artwork Charge Minimum £5.00 for Standard Size
Design / Artwork Charge Minimum £10.00 for Large Collages
Collages Printing Costs are Additional
Alternatively, click on one of the products below and make your own collage online. Online collages can be picked up instore or delivered by post or courier.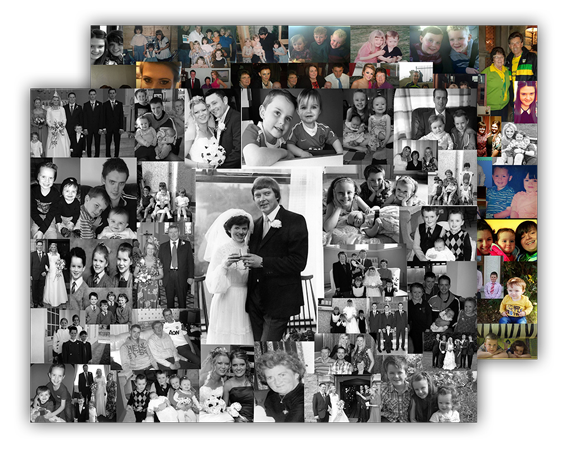 ---